News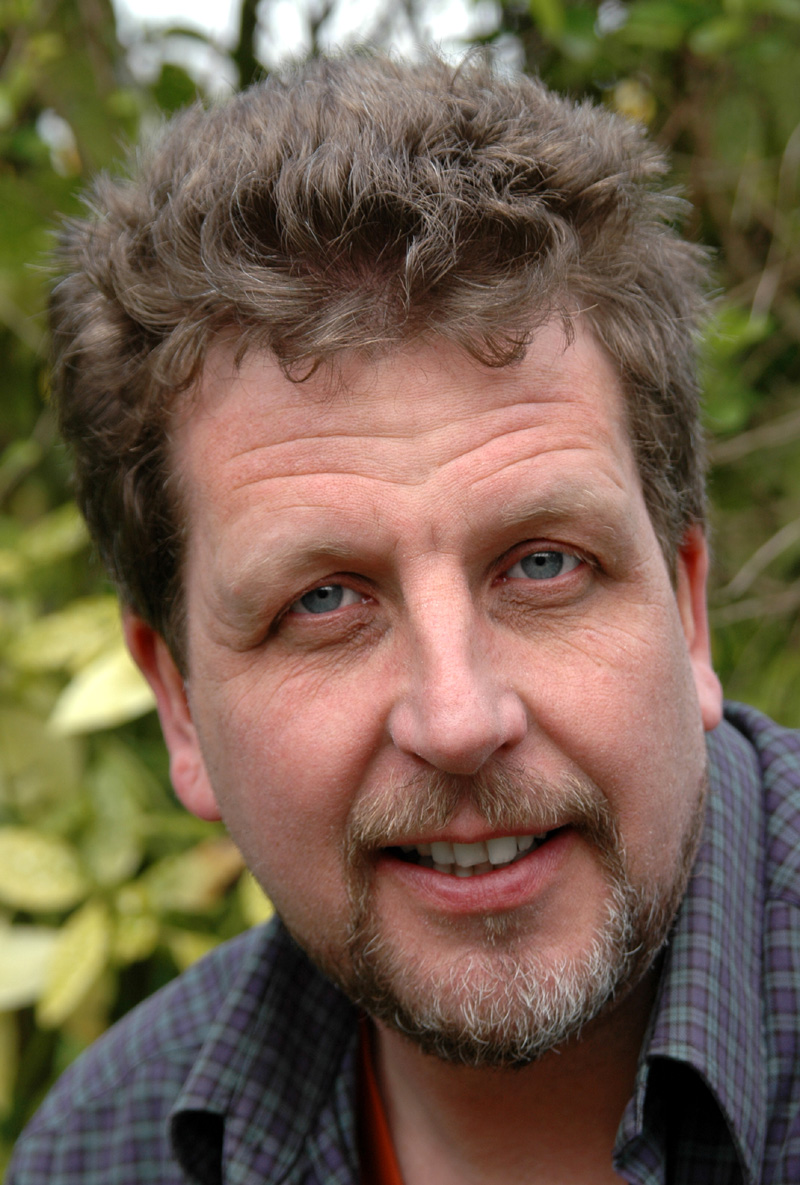 What's On
I post any public performances on the What's On section of the
PuppeteersUK site
. Always worth a look to see what is happening in UK Puppetry, click (
here
)

February 2015

January 2015

December 2014
Schools performances at Cofton Primary in Birmingham, Hereford Cathedral School, Wrens Nest in Dudley, Burman infants in Solihull, Millfield Primary in Tamworth, Holy Trinity in Kidderminster, RAF Benson School in Oxfordshire, The Shrubbery School in Birmingham, Christ Church in Birmgham, Swan Lane in Evesham, and Ashmore Park in Wolverhampton. Punch and Judy Shows for the Christmas Light Switch on in Kenilworth.

November 2014
Schools performances of Pinocchio at Chivenor Primary in Birmingham, and The Snow Queen at Wrens Nest Primary in Dudly. 12 performances of Punch and Judy at The Museum of Cannock Chase. Punch and Judy at the Warwick Victorian Evening. Working with my Giant 'Brother Sid' and in Ludlow Castle for the Medieval Christmas Fayre

October 2014
Performances of The Dragon of Krakow for The Beeline Story Festival at The Hive in Worcester. Punch and Judy at Nelson Mandela School in Birmingam.

September 2014
Punch and Judy in Victoria Park in Leamington. My Giant figures at The Potteries Museum in Stoke on Trent. School performances in Astwood Bank and Northfield. Performances of Hansel and Gretel and Punch and Judy at The Scottish Mask and Puppet Centre in Glasgow. Performances of a show about the industrial revolution at The Museum of Cannock Chase. A return visit with Mr Punch to The Black Country Museum. Rehersals for the Dragon of Krakow.

August 2014
Punch and Judy Shows in the centre of Coventry, at the Museum of Cannock Chase's Family Day and at the Burwarton Show. Two Days with my Giant Dancing Punch and Judy street figures at The Shrewsbury Flower Show. Performances of Punch and Judy at the Royal Shakespeare Theatre in Stratford Upon Avon, at Eastwell Fete , The Black Country Living Museum , Nottingham. on the Seafront at Skegness, and once again at the annual Duck Race in Ludlow. Also appearing with Mr Punch on several occassions on a 'beach' in the centre of Leeds. Theatre performances of Jack and The Beanstalk at Number 8 in Pershore.

July 2014
Punch and Judy performances at Tameside Primary in Wednesbury , Lakey Lane Primary in Birmingham, Burman Infants in Solihull, and Orchard School in Stafford. Lutterworth Carnival. More of my regular performances at The Museum of Cannock Chase. Jack and The Beanstalk at Minworth Primary, Hurst Hill in Coseley, St Joseph in Rugby, and Cooper and Jordan in Walsall. Pinocchio at Ocker Hill Nursery in Dudley. Punch and Judy at the Albrighton Carnival. Performing The Rickshaw at Beverley Puppet Festival. Performing Pinocchio at Croome Park for National Trust and Worcester Library Service. Up in Lincoln for two days with Punch and Judy, and then over to Cumbria to work alongside puppet friends from Portugal at Potfest. The month ends with my annual visit to The Chasewater Innovation Centre for family performances with Punch and Judy.

June 2014
12 Performances of Punch and Judy for the Museum of Cannock Chase, as well as a special performance of a show about mining and the industrial revolution. More Punch and Judy at Wheelers Lane School in Birmingham, and Yew Tree School in Sandwell, and Audley Primary School, Swan Lane in Evesham, Wrens Nest in Dudley, and Kings Norton Primary. Audley have also booked Jack and The Beanstalk. Weekend events at the Blue Coat School in Birmingham and at Feckenham Wake, a classic car event in Cound, and at a Victorian Day koutside the Pump Rooms in Leamington. Doing a special show about mining and the industrial revolution at The Museum of Cannock Chase.

May 2014
The month starts with a return to Grove School in Birmingham for some mini beast shadow puppet workshops. After that I have several performances at The Black Country Living Museum with Punch and Judy as well as 12 performances for schools at The Museum of Cannock Chase. On Sunday May 11th I shall be at St Paul's Covent Garden to celebrate the official birthday of Mr Punch where I will perform alongside many other Punch and Judy Shows. On the 30 and 31 May I shall be in the centre of Shrewsbury for a little festival where I will be performaing with Punch, The Rickshaw and Big Sid.

April 2014
Performances and puppet making workshops in a variety of local schools and performances of Punch and Judy at Walsall Leather Museum on Easter Monday

March 2014 12 Punch and Judy performances for The Museum of Cannock Chase. A trip to The Scottish Mask and Puppet Centre in Glasgow. Performances and puppet making workshops in several schools.

February 2014 Not the busiest month ever, but still plenty of shows in lots of schools to keep me busy.

January 2014 A good start to the year with some 20 sessions this month. A welcome return to The Museum of Cannock Chase with Punch, and some interesting Shadow Workshops on the subject of Myths and Legends in a Birmingham School.

December2013
Thirty performances this month, plus a few workshop sessions. Lots of schools but also outdoor evening events with Mr Punch in Warwick, Kenilworth, Alcester and Henley in Arden. Family Day at the museum of Cannock Chase and school performance in Worcestershire, Herefordshire, and Oxfordshire as well as around the West Mildands.

November 2013

16 performances at The Museum of Cannock Chase, plenty of school shows, and a return to Warwick with Mr Punch for a Victorian Evening and switch on of Christmas lights.


October 2013
This month will include performances at the new Worcester Library (The Hive), a visit to The Scottish Mask and Puppet Centre in Glasgow, and a number of performances in schools including presenting my seaside special in Salford.


September 2013
The month begins with a trip to Slovakia with Punch and Judy and The Rickshaw and Walking Tall giant puppet for a festival celebrating traditional puppetry. After that the giant puppets have a visit to the offices of First Direct bank for a corporate event. Then I am off to Germany for a holiday but taking the opportunity to visit some puppet friends along the way. After that I shall be at the Skipton International Puppet Festival with Punch and Judy and also Pinocchio. My giant Punch and Judy figures will also be there. I very busy month!
August 2013
Performances in Cumbria for Upfront Gallery and Puppet Theatre of Punch and Judy. Giant Punch and Judy working in Leeds city centre. Local fetes, including one in Rutland. A week of seaside Punch Shows in Burton on Trent. My annual trip to Ludlow for the Duck race where Mr Punch is always well received. Making preparations for trips to Slovakia, Germany and Skipton in September.


July 2013 A very busy month. Performances in local primary schools with Pinocchio and Jack and The Beanstalk, and also with my Punch and Judy seaside shows which continue to be really popular. A return visit to Chasewater Innovation Centre. Performances with my Giant dancing Punch and Judy Street Puppets in Lincoln. Plently of shows at local events in Albrighton, Port Talbot, and North Wales. Shows continue at the Museum of Cannock Chase.


June 2013
16 performances of Punch at The Museum of Cannock Chase and plenty of performances in local primary schools and at fetes and festivals. I am also hosting visiting artists from Slovakia and introducing them to my experiences of developing contemporay shadow theatre and projection techniques.


May 2013
The trip to Bratislava and Budapest was a great success.Now I am back to the familiar territory of The Museum of Cannock Chase. I have 14 performances there with my Punch and Judy show for groups of visiting school children. I also have shows in Dudley, Kenilworth, Loughborough and Barnsley. I will be performing at the Norwich Puppet Theatre.

April 2013
This month sees me visiting a number of local primary schools with Punch and Judy and Jack and the Beanstalk. I am delighted to be back at New Invention Primary with Jack for my annual visit. I am visiting Woodside Primary in Oswestry and Stretton Primary in Coventry for the first time. Mr Punch has been invited to be part of the celebrations for St George's Day in Birmingham City Centre. He will also be visiting High Meadow Primary in Coleshill. Later in the month I am travelling to Slovakia and Hungary where I will be presenting Punch and Judy for performing arts students in Bratislava and Budapest. While I am there I am taking the opportunity to catch up with a number of old friends in the world of puppetry. During the month I will be putting the finishes touches to the DVD I have been directing for the Punch and Judy College of Professors, ready for its release in May. This will be a very important reference for anyone who wants to get a handle on current practice in the Punch and Judy world and features many top 'professors' talking about what they do and why they do it, and also performing bits from their shows. It is to be called Punch:A Living Tradition. The episode of BBC Doctors which featured my Punch and Judy Puppets is to be transmitted this month.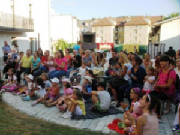 Playing to the crowd in Slovakia 2011
Enter content here
Enter content here
Enter content here